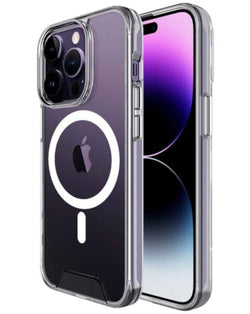 Banana Cellular Solutions
iPhone 14 Pro Max Wireless Charging Clear Case (Full Bottom Close)
Wireless Charging Compatible: Effortlessly charge your iPhone 14 Pro Max without removing the case.
Crystal Clear Design: Showcase your device's elegance while keeping it protected.
Full Bottom Close: Complete protection with full coverage for the bottom of your phone.
Precise Fit: Custom-made for iPhone 14 Pro Max with easy access to all ports and buttons.
Slim and Lightweight: Provides protection without adding bulk.
Enhanced Grip: Designed for a comfortable and secure hold.