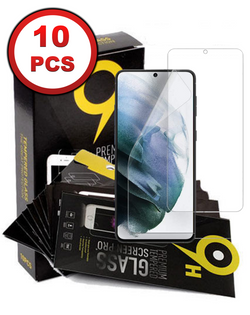 Banana Cellular Solutions
Galaxy S21 Ultra Thermoplastic Film TPU Screen Protector (Armor Style)
Tempered glass will protect your screen by absorbing the force of direct impacts on hard surfaces, and protects against scratches from contact with coins in your pocket to sharp objects.
- Precise laser cutting Armor TPU Shield Case Friendly screen protector.
- Armor Screen Protectors help prevent damage from drops and scratches, while providing an unrivaled user experience. No interference with sensors and cameras.
- Armor TPU screen protectors are made from multiple layers of the highest grade thermoplastic (TPU) film to provide 99.99 Percent HD Clarity and Touch Accuracy.
- Specially formulated solution provides a strong, rainbow-free bond that clings to your display seamlessly for a bubble-free, crystal clear installation.
- The flexibility of these TPU screens allows for COMPLETE, edge-to-edge protection perfectly contoured around the curved areas of the display. The wet application process bonds the screen to these curves to prevent edge lifting.